Same Big Mac Data, Different Platform
I went to Swivel, to see how they did with the same Big Mac data I visualized on Many Eyes. Swivel uses a Google Maps interface with an overlay: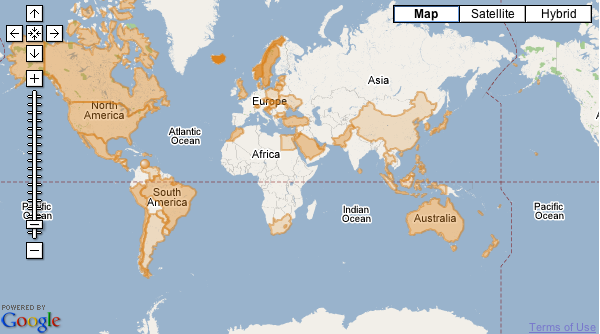 It looks nice, but it was incredibly slow when I tried to zoom in or browse the map. Actually, not just the map was slow, but the whole page. Maybe some caching issues? Exploratory graphics isn't really Swivel's high point at the moment. I also find it a little strange that the overlay is the same color as that of the maps on Many Eyes.